Your secret weapon for creative inspiration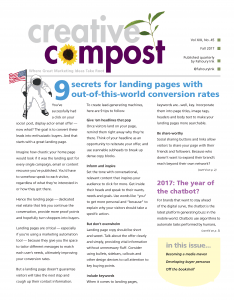 Published quarterly, Creative Compost: Where Great Marketing Ideas Grow is filled with offbeat ideas and practical tips to add to your marketing arsenal. This printed & mailed newsletter (how quaint!) is guaranteed to never clog up your email in-box.
All fields required. We guard your information better than the NSA. We might need a better metaphor but you get the point.
Newsletter Sign Up